On Monday, the Republican National Convention got underway in Charlotte, North Carolina — and even before it shifts into high gear with a lineup of primetime speakers in the evening, the contrast with last week's Democratic convention is stark. Take, for example, the roll call.
While the DNC roll call showcased the diversity of America and made a point of featuring Indigenous people, Black and Hispanic Americans, activists, and LGBTQ people, the RNC roll call was a procession dominated by older white men, all in front of a white background emblazoned with #RNC2020.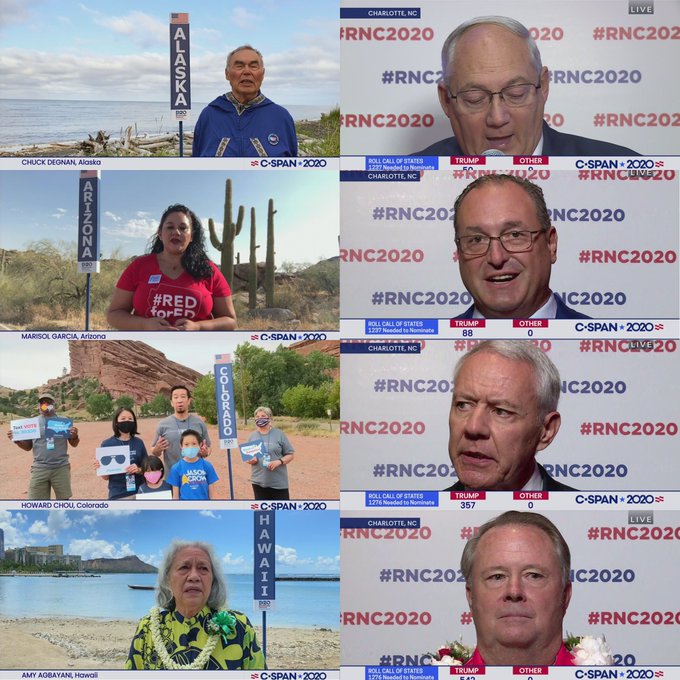 Article submitted by, pccommentary.