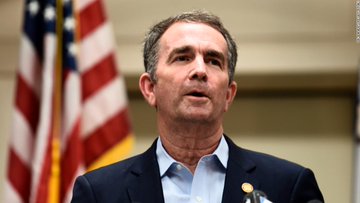 RICHMOND, Va. (ABC7) — Virginia Gov. Ralph Northam announced Sunday that he has signed new legislation that expands access to voting in the Commonwealth.
The new bill repeals Virginia's voter identification law, makes Election Day a state holiday, and expands access to early voting, according to a release from the office of Gov. Northam.
Early voting will be allowed 45 days before an election without a stated excuse. The Commonwealth currently requires voters who want to vote absentee provide the state with a reason from an approved list, why they are unable to vote on Election Day.
Governor Ralph Northam and Virginia has been on roll lately.
He has signed laws for firearms background checks. 
Signed into law limiting handguns purchases to one a month.
A law for prompt reporting of lost or stolen firearms.
Got rid of waiting periods for abortions.
Protection for abortion clinics from targeted regulation.
Sexual orientation and gender identity protections.